A theatrical welcome to Simon Rees: Dramaturg
I work as a dramaturg in theatres and opera houses, providing dramaturgy - translations, surtitles, programme articles, lectures and research - on a freelance basis.
I translate the librettos of operas from Italian, German, French, Czech, Russian and Hungarian and convert them into English surtitles to be shown on screens in theatres during performances, so that the audience can understand what is being sung, and the story-line behind the performance.
I also provide surtitles for spoken theatre, often using English translations of Welsh or other languages. These are displayed on screens for the benefit of the audience.
I have worked as a translator for thirty years, translating short stories, poems and non-fiction from Italian, French and German into English.
I began my career as a lecturer at Kyoto University. For twenty-three years I gave pre-performance talks for Welsh National Opera at the New Theatre, Cardiff and the Wales Millennium Centre. I currently lecture on opera, song, orchestral and chamber music, fiction, poetry and art. Venues have included the National Museum of Wales and the Royal College of Physicians, London. I offer my services as a lecturer on a wide variety of topics related to music, literature and the arts.
View example pre-performance opera introduction presentations from WNO here:
I have lectured on opera tours for Martin Randall Travel since 1999, taking groups of opera-goers to festivals all over Europe, including Salzburg, Savonlinna, Berlin, Pesaro, Aix en Provence, Torre del Lago Puccini and Drottningholm. I have also acted as a guide on these tours. Please approach me if you are interested in booking me for similar tours.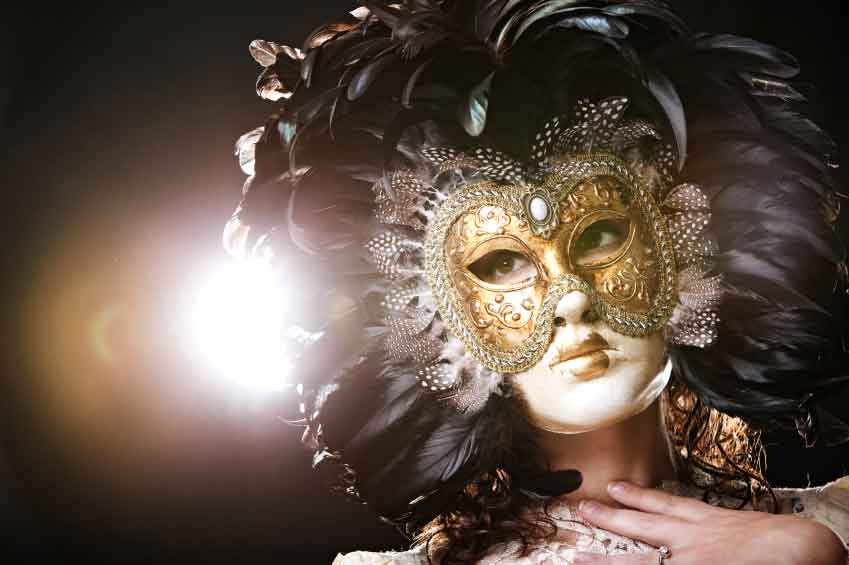 My first novel, The Devil's Looking-Glass, was published in 1985 by Methuen, and won a Trask Prize. Since then I have published two novels with Penguin, and have recently published three novels and a play, available on Amazon Kindle.
My first collection of poems, The New World, was published in 1984. I have since published poems in Poetry Wales, Poetry Salzburg Review, Borderlines, Fourteen, Candelabrum, Light and other magazines in Britain and abroad.
In 2014 Poetry Salzburg published my latest collection of contemporary poetry, much inspired by my life in Wales. As a British poet I write my poetry collections in the contemporary style but often with deep historical references.
I write lyrics for composers to set for voice with piano or other instruments, and have recently worked with the Welsh composers Mervyn Burtch, Peter Reynolds, Ross Cohen and Dan Phelps. Songs of mine have been performed by Gail Pearson, Kate Woolveridge and other Welsh singers.
I wrote the world's shortest opera, The Sands of Time, with Peter Reynolds, and this appeared on Record Breakers and in the Guinness Book of Records. I also wrote The Fifer with Scottish composer Peter Davidson, Twm Sion Cati and The Song Contest with Mervyn Burtch, and am planning further work.
I helped set up the Verbal Arts Association with poet Anne Cluysenaar and others in the early eighties, promoting creative writing teaching in schools and colleges. I have mentored novelist for Literature Wales (formerly the Welsh Academy and Academi) and seen several of my mentorees into print. I am available for mentoring and editing services for fiction, non-fiction and poetry on a freelance basis.
I began my work as a historical researcher for a book by the late Lord Rothschild on his family history, and have engaged in historical research for many opera productions by Welsh National Opera and other companies, as well as conducting research for my own historical novels. I am willing to undertake or consult on historical research for your projects on a freelance basis.
For further information on any of the above services please click the linked section title or email: simon.rees@dramaturg.co.uk
Author and Poet
It takes a bit of nerve to describe yourself as a poet. After all, think of the competition! Shakespeare, Milton, Pope, Dryden, Tennyson, Eliot, Heaney...
But all it means is that you write poetry. And a poem can be as short as this one:
My favourite poem:
Famous
Seamus
Heaney's
"Sweeney".
...or as long as Milton's Paradise Lost.
I started writing poetry when I was a small boy, and continued through my student years into my twenties, when I published a collection called The New World through The Three Tygers Press in Cambridge. After that, all I wrote in the way of poetry was a bit of light verse for anniversaries and so forth, and some lyrics for songs.
Then, when I turned 50, I decided to start writing poetry seriously, diligently and professionally. I made a promise to myself not to leave a first line hanging, and to complete whatever I started. The next promise was to send everything I wrote to one magazine or another, and to keep a list. Slowly, I began to get poems published, by Poetry Salzburg Review, Poetry Wales, Borderlines, Fourteen, Candelabrum and various other magazines. In the meantime I had been writing children's poetry, and put a collection together called Animals, Beasts and Creatures. This can be found at
http://www.poetrysalzburg.com/abc.htm
Writing poetry can be a solitary activity, but it isn't a lonely one, as you have your readers in mind as you write. I also like to write for composers, and I have had the good fortune to have had several poems set to music. There are many composers working in Wales who particularly like writing for voice: Mervyn Burtch, Ross Cohen (writing as Sancho Engano), Peter Reynolds, Dan Phelps. Each of these has set poems or librettos of mine, and one of my greatest pleasures is to hear words I have written being sung to somebody else's tune.
My latest published work, The Wood below Coelbren is a collection of 60 poems written in the contemporary poetry style inspired by life, history and landscapes in Wales.
Writing Mentor
I began work in the field of teaching creative writing in 1983, when I joined Anne Cluysenaar and Brian Cox (the professor of literature at Sheffield University, not the actor or the scientist) in setting up the Verbal Arts Association, which tried to persuade schools, universities and colleges to teach creative writing courses.
In the last decade or so, I have acted as a mentor for a number of writers through the mentoring scheme run by Literature Wales (formerly Academi, and before that The Welsh Academy). I have worked with a number of novelists and autobiographers on their books, and several of these have found their way into print. The Literature Wales mentoring sessions consist of five meetings over a period of up to (and sometimes beyond) 18 months, before each of which I will have read a submitted manuscript and marked it up ready to discuss.
I am a firm believer in the teachability of some aspects of writing, whether prose or verse, and in the benefits of workshopping work in progress. Drafts, as a friend of mine once said, are allowed to be draughty, and it is the mentor's job to block some of the draughts and to guide and encourage the processes of writing and revision.
I am happy to take on writers for mentoring, for a fee to be discussed, and hope to continue in this work through Literature Wales and other organisations.
Please contact me for details at simon.rees@dramaturg.co.uk or by phone on 07816 662350.
THEATRE SURTITLES
The spoken theatre has begun to use surtitles recently, an initiative started by the excellent Stagetext company, set up to provide surtitles for the deaf and hard of hearing. Many theatres now surtitle one or more performances in a run of shows.
Another reason for surtitling spoken theatre is because the play is in a language not all of the audience understand. Welsh theatre performances – especially those given outside the Welsh-speaking heartlands, or in England or elsewhere – are sometimes surtitled in English.
I have supplied surtitles in English for several shows, including Richard III in a 30-minute adaptation in Welsh, performed at the Albery Theatre, London, and a Welsh translation of a Scottish play for children, Ma' Bili'n bwrw'r Bronco (Billy does a bronco – it means swinging the swing right round over the crossbar) which was performed by the Wales Millennium Centre in the summer of 2012 in venues all over Wales.
I am happy to supply – and operate, if necessary – surtitles for spoken theatre, and welcome approaches from theatres and production companies.
Please contact me on simon.rees@dramaturg.co.uk.